Smartwatches
Zordai Z8/ZD8 Ultra Smartwatch | 49MM | Dual Straps
Availability:
10 in stock
---
– 1.98 inch retina screen
– IP68 life waterproof
– Bluetooth high-definition sound
– NFC makes it easier to get in and out

Zordai Z8/ZD8 Ultra Smartwatch | 49MM | Dual Straps
₨ 9,500.00
10 in stock
Zordai Z8/ZD8 Ultra Smartwatch | 49MM | Dual Straps
Description
Screen size: 2.08nch
Waterproof level: IP67
APP: Wear Fit pro
System requirements: Android5.0+ / ios10.0+
The main chip: HS6621-PG
Memory: 128MB
Bluetooth phone: AB5376A2
Bluetooth version:5.2
Battery capacity:300mah
Loudspeaker: YES
Charging interface mode: wireless charger cable Note: Straps Color is Random What's in the box: Smart watch*1
Wireless Charger *1
User manual *1
Rectangular Smartwatch
Z8 Ultra
– 1.98 inch retina screen
– IP68 life waterproof
– Bluetooth high-definition sound
– NFC makes it easier to get in and out
Model
Z8 Stainless Steel
Compatible System
IOS / Android System
app
ZORDAI
Chip
AX
Flash size
128mb
Android OS
Supports Android 4.4 and above
IOS
Apple iOS 10.0 and above
Heart Rate Sensor
Zhangheng BD1662_I2C
Bluetooth
Dual Bluetooth 5.0
Waterproof Level
IP68
Craftsmanship
Zinc alloy+IML
Product weight
35.5g
Screen size
1.98 inch full round screen
Screen Resolution
385*435
Screen type
IPS full view color screen
Screen material
Glass (OGS)
Total length of wristband
270mm
Wristband material
silica gel
Package size
238*74*30MM
Packing size
380*320*270MM
Qty/Box
50 units/box
total weight (Box packaging + manual + product)
199g
Battery Type
lithium battery
Battery model
551830
battery voltage
3.7V
battery capacity
380mAh
Battery life
5-6 days for normal connection and 25-35 days for standby. (Connect to use depends on personal usage)
charging method
Wireless charging
Charging time
About 5 hours
Wristband color
gun color and silver, brown
Certification
FCC ID, CE, ROHS, battery certification
Manual language (neutral, brand optional)
Chinese, English
Function
Breath training, dial push, stopwatch, brightness adjustment, multi-sports mode, sleep, heart rate, information, remote music, remote photo, weather, search for mobile phones (connected to mobile phones), Bluetooth calls, Bluetooth music playback, password protection, calculator, Split screen display, quick widgets, weather, massager, Alipay, my QR code,GPS tracking, NFC, ECG, blood oxygen, blood pressure, AI voice assistant
APP supported languages
Chinese, English, German, Russian, Spanish, Portuguese, French, Japanese, Italian, Polish, Korean, Arabic, Persian, Thai, Vietnamese, Traditional Chinese, Greek, Romanian. Turkish, Hebrew, Czech
Device supported languages
English, Chinese, Traditional Chinese, Danish, Greek, Latin, Romanian, Turkish, Hebrew, Czech, Polish, Spanish, German, Russian, Portuguese, French, Japanese, Italian, Vietnamese, Korean , Arabic, Persian
Products include:
Smart watch *1
Cable *1
Manual *1
Packaging box *1
About way of shipping, we can accept to Air transport, Parcel shipping
Container transport, Rail transport, Marine transport, transport age
MQQ: 100PS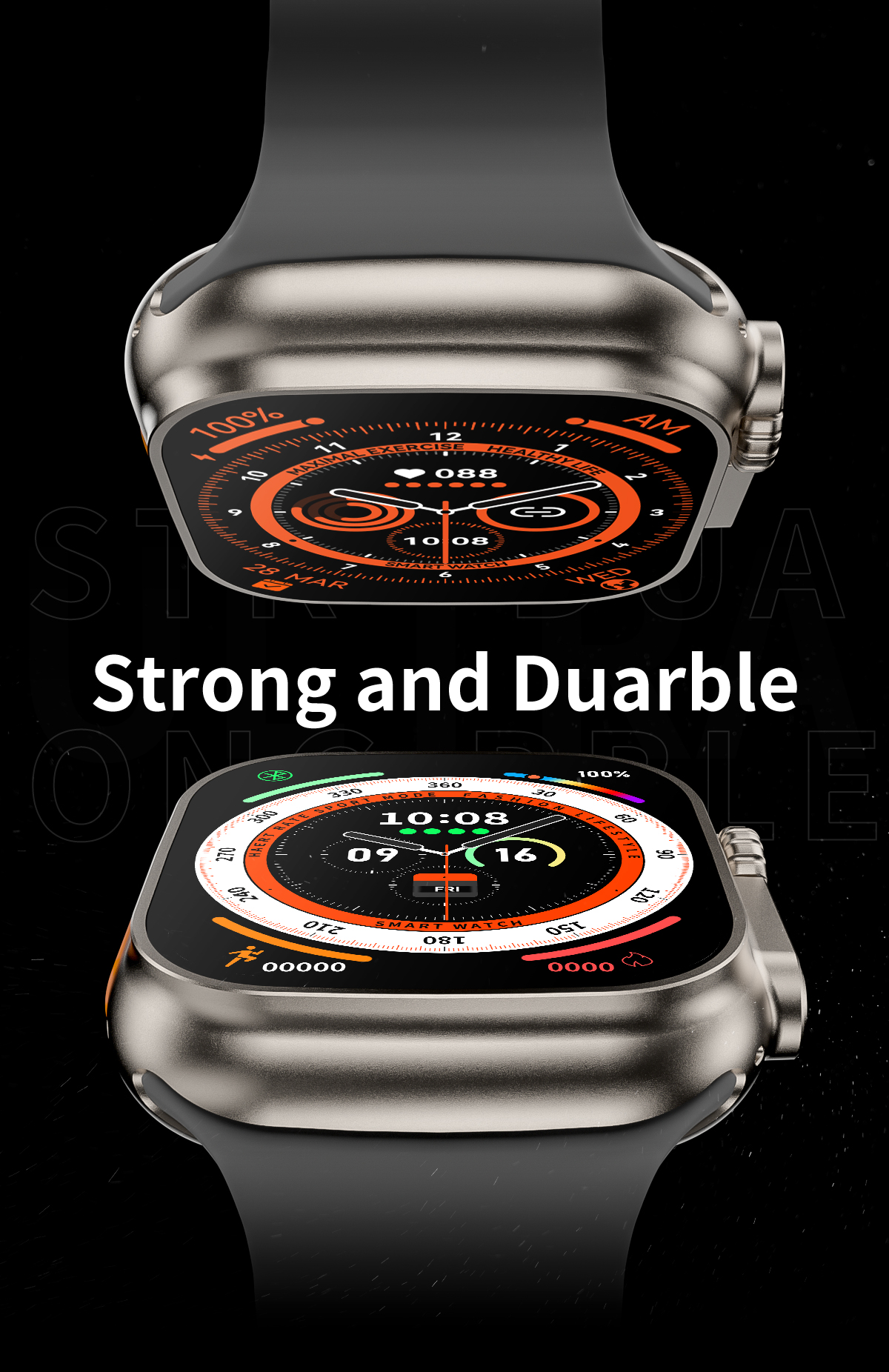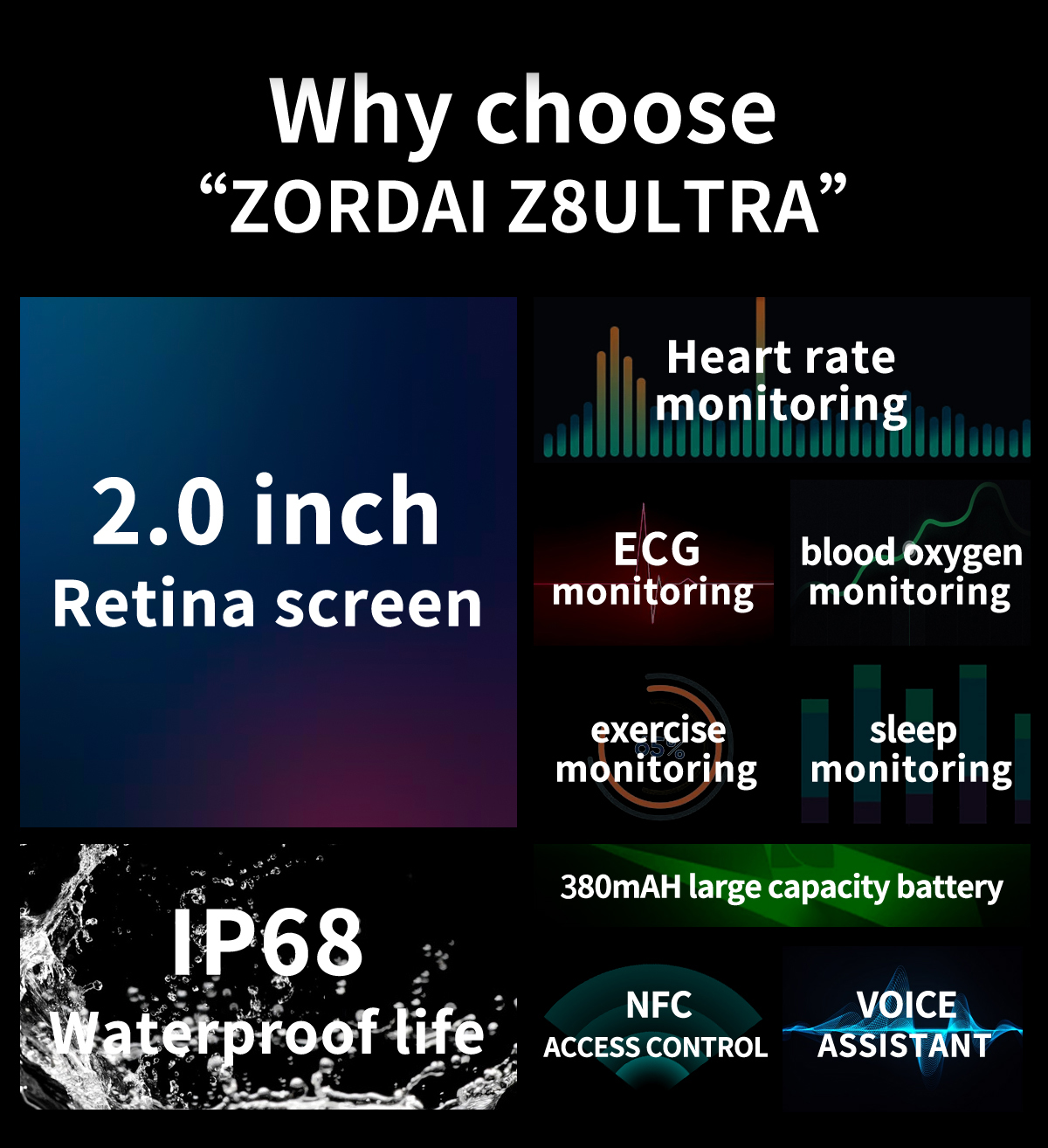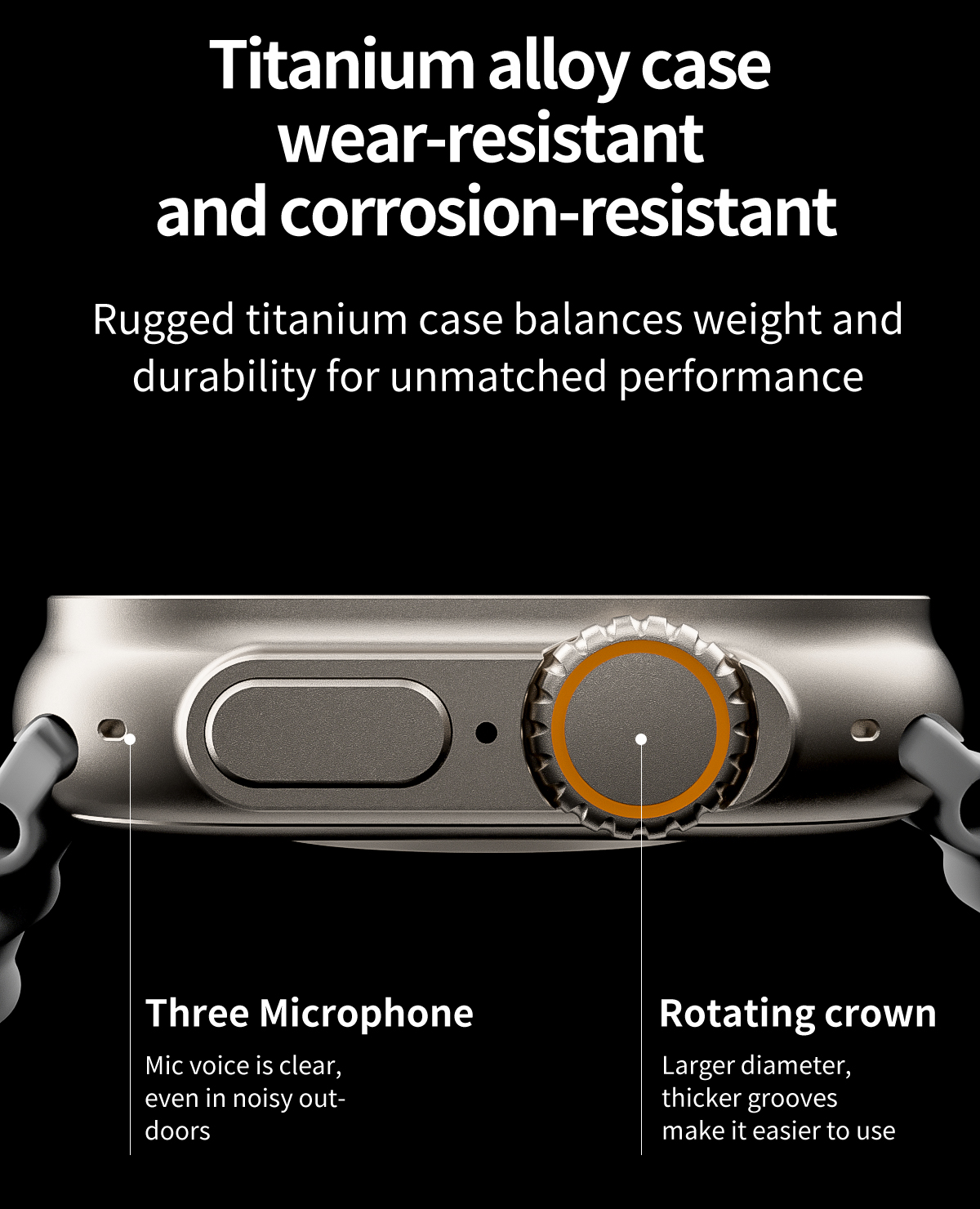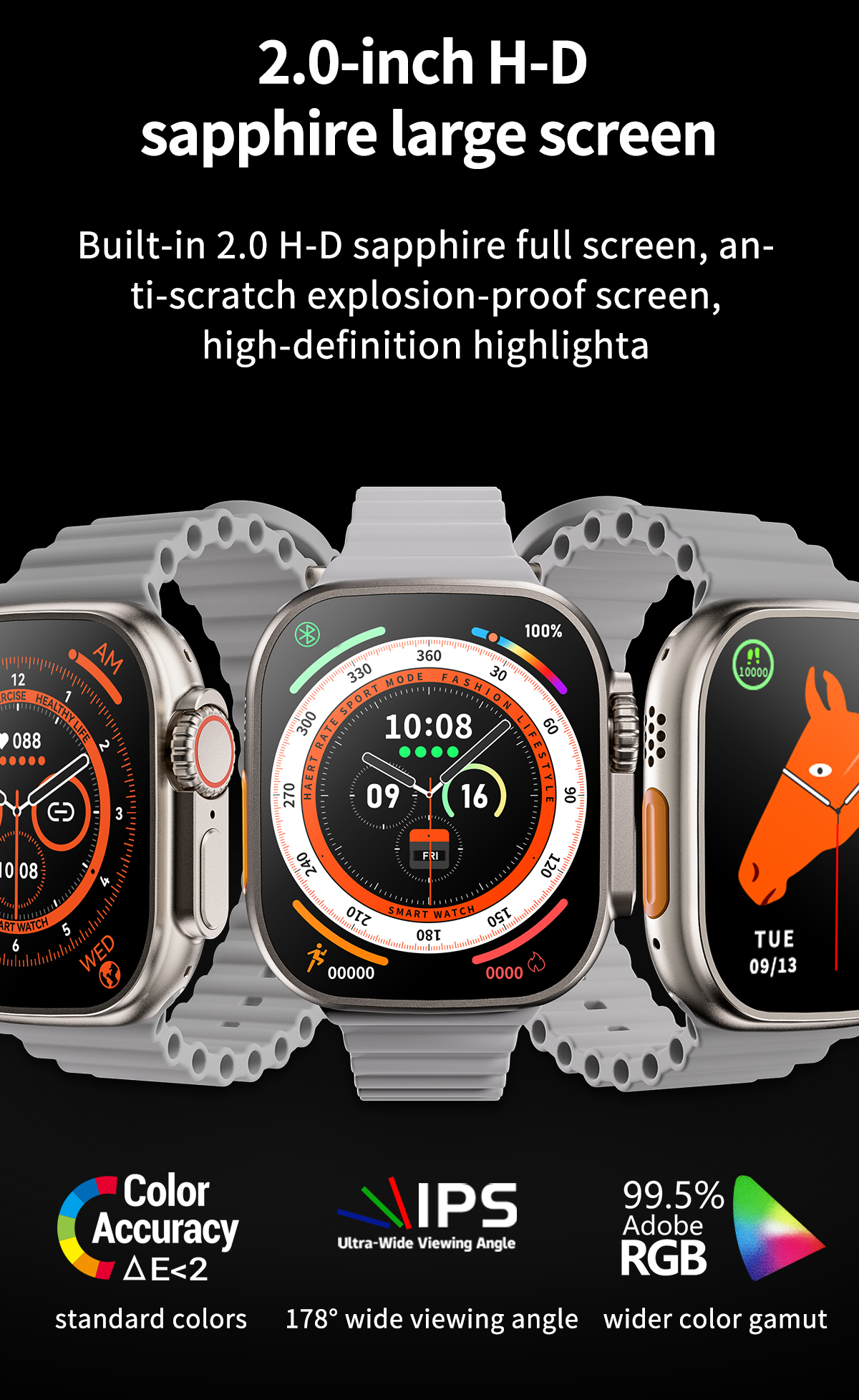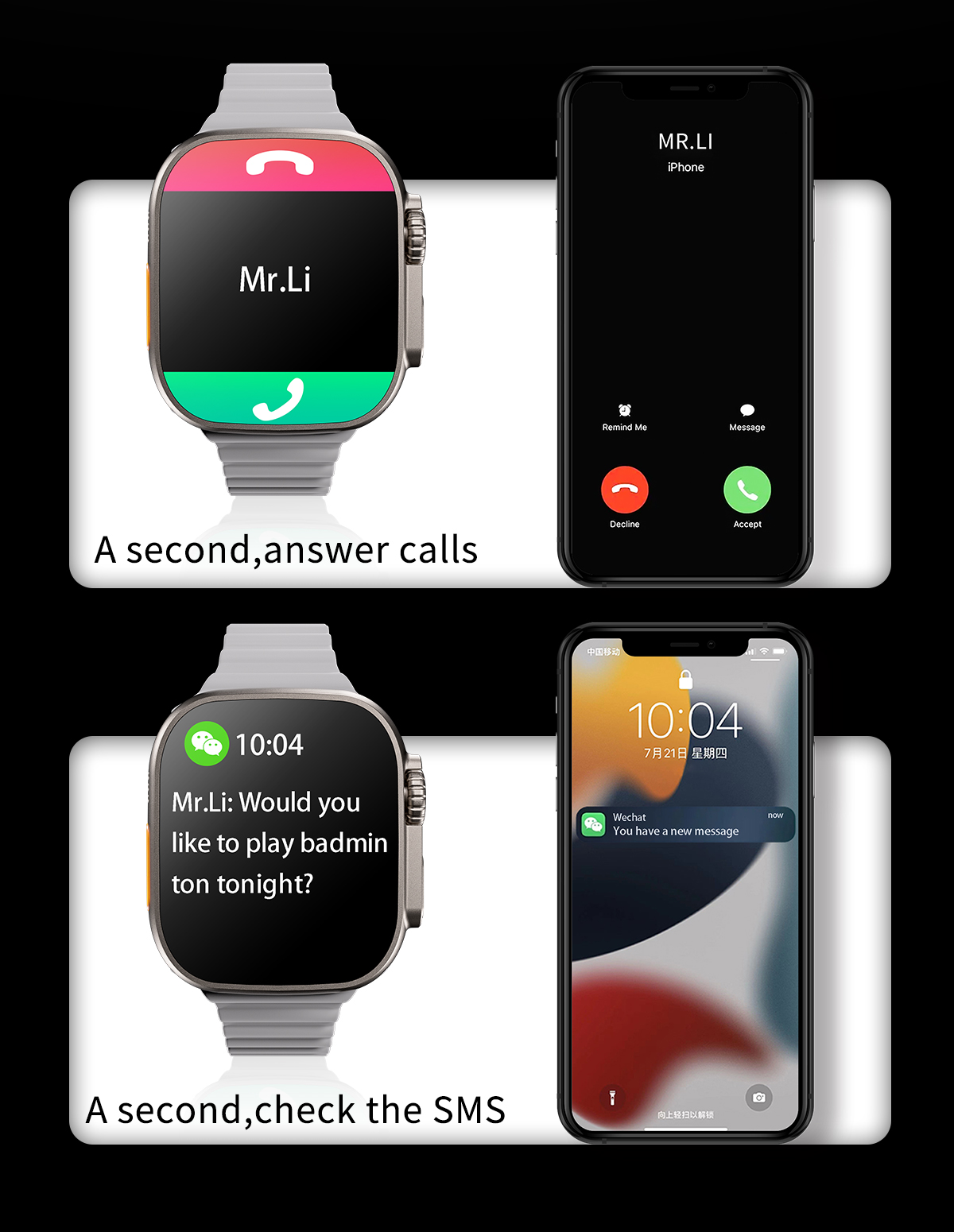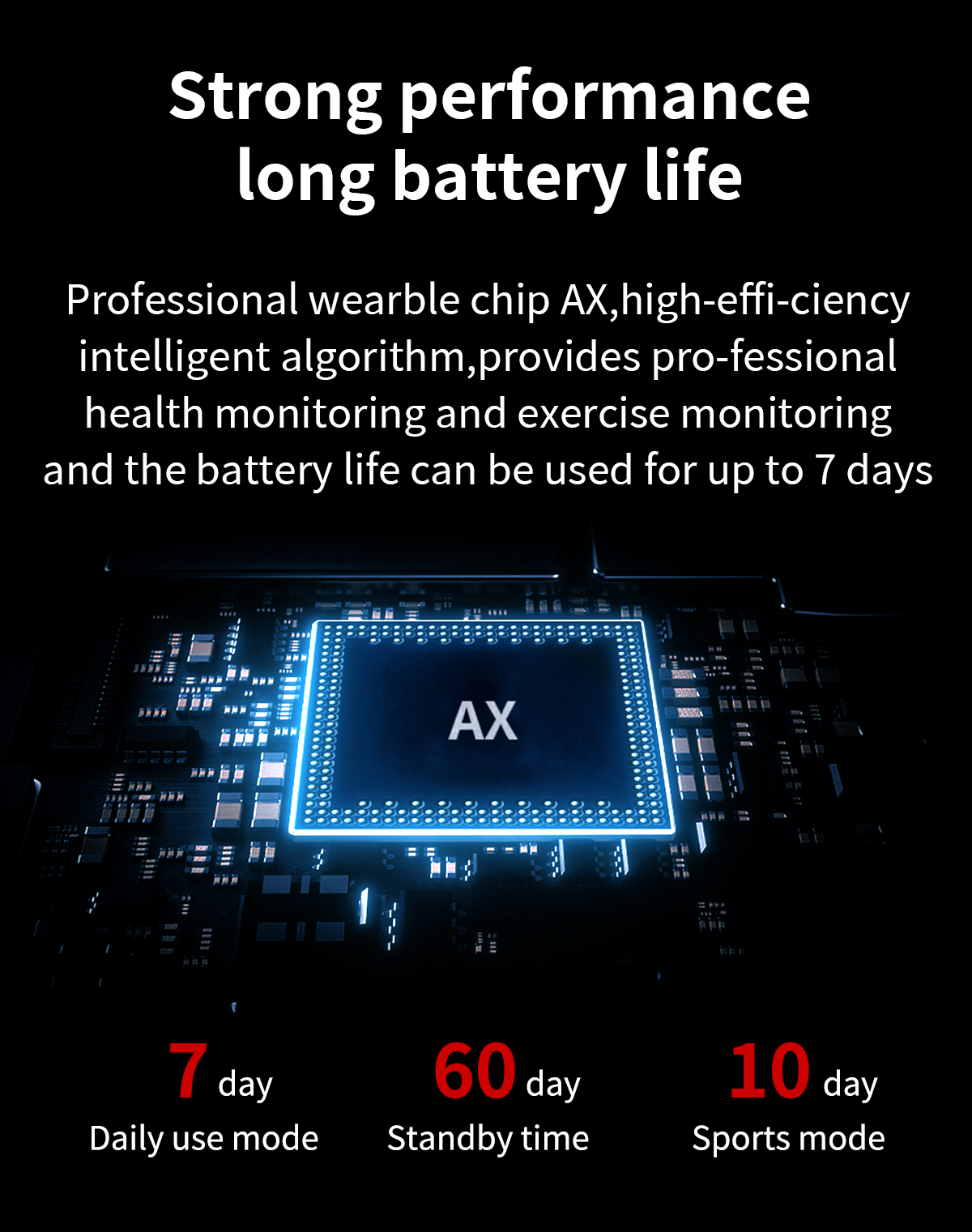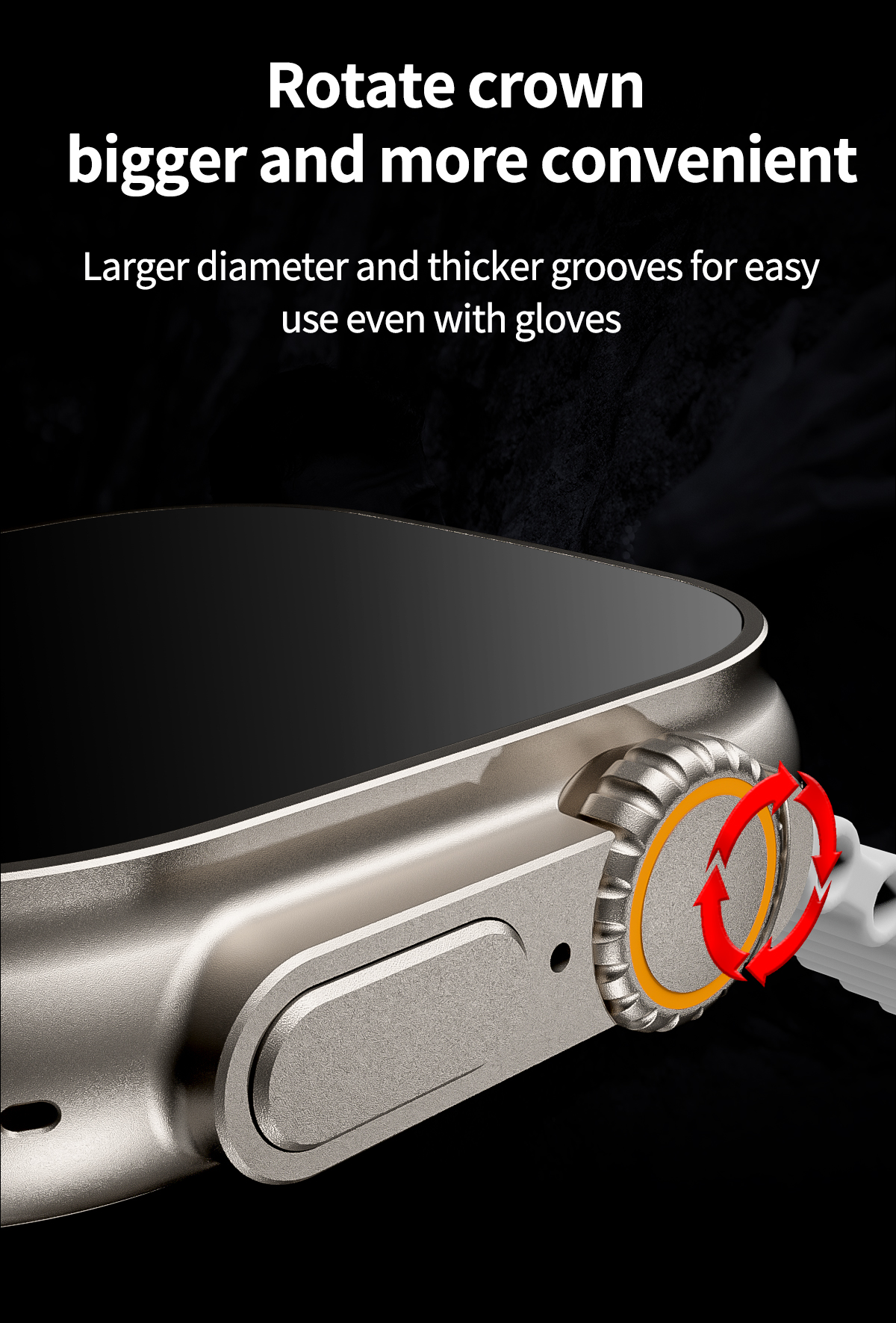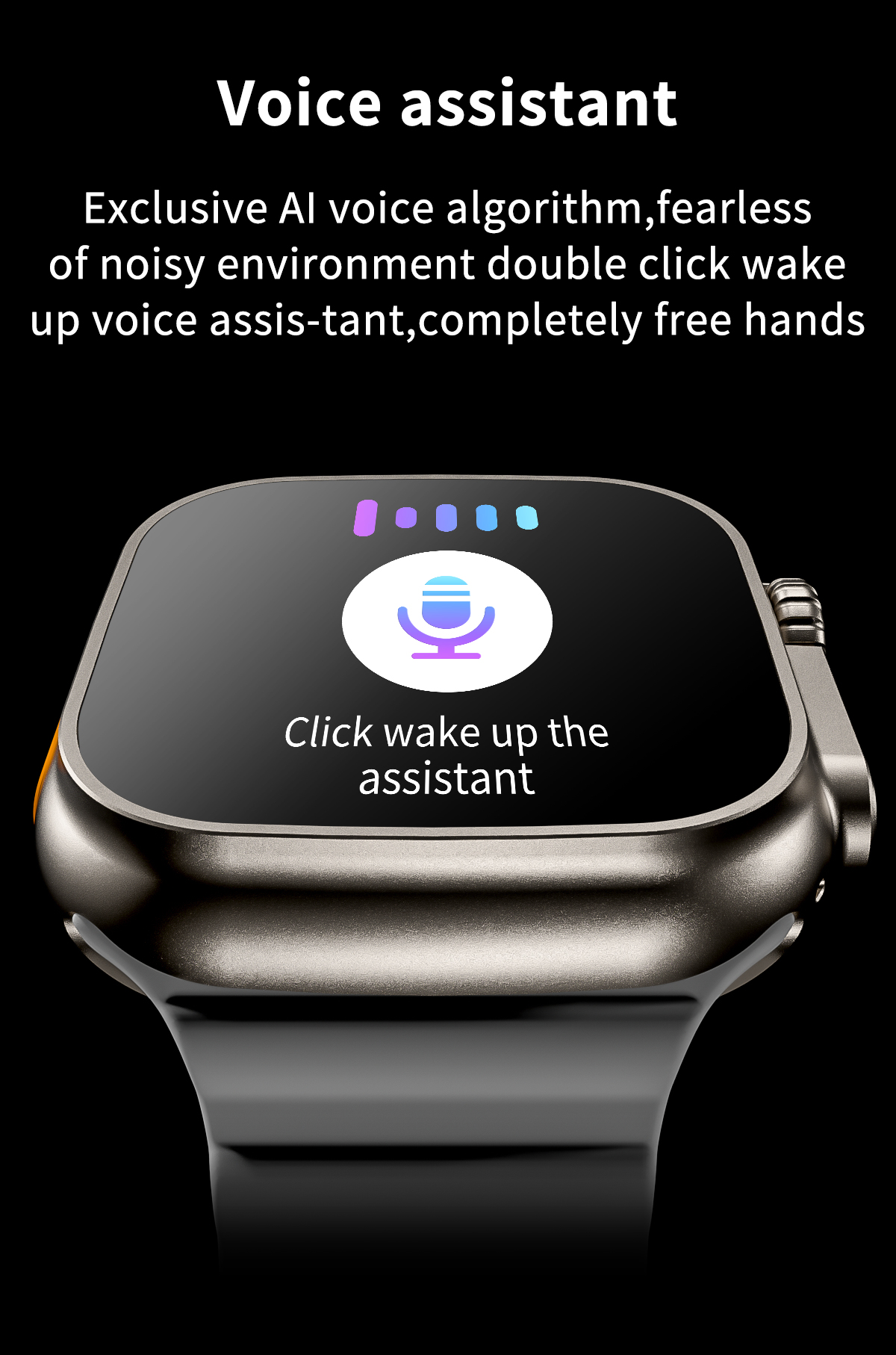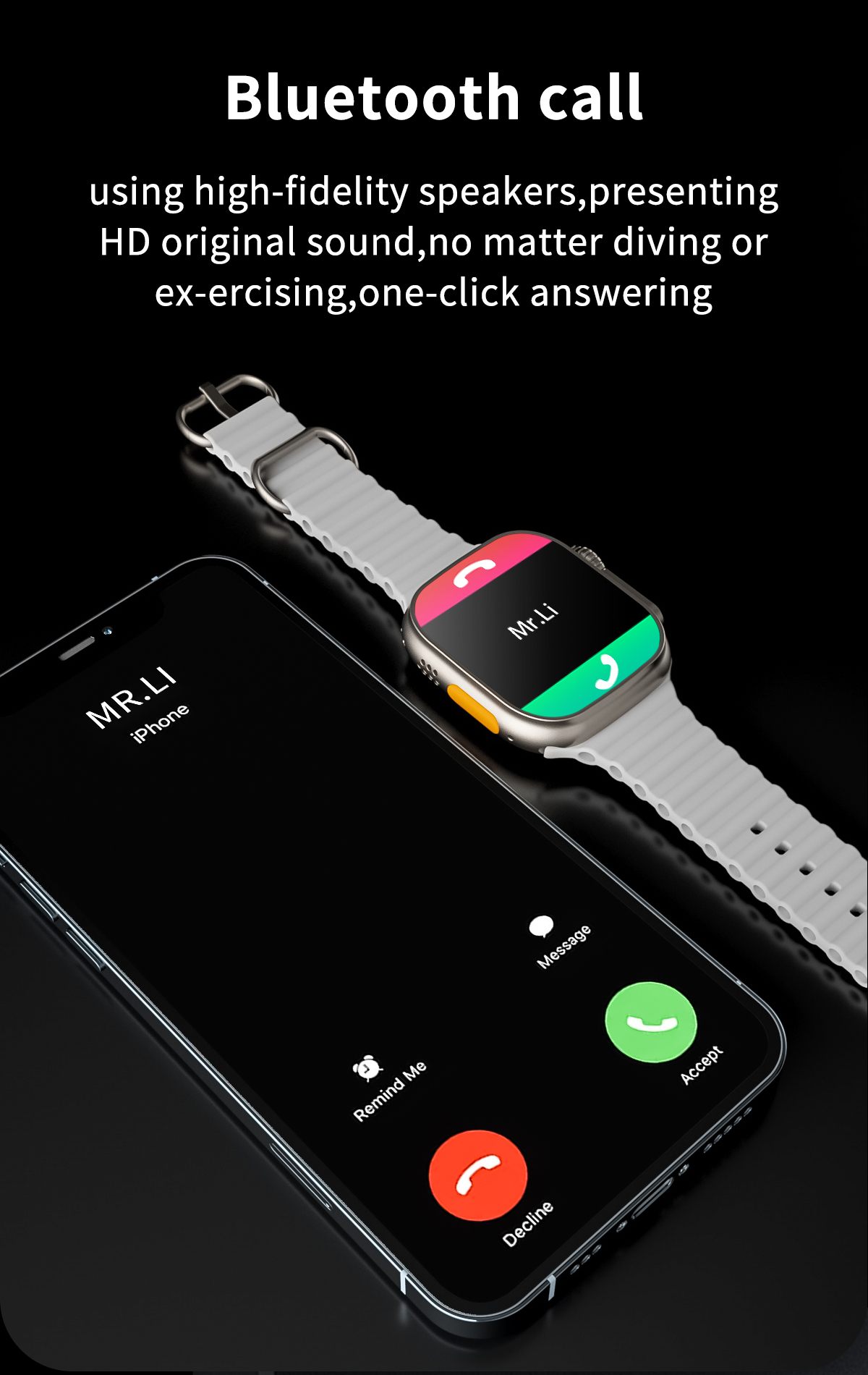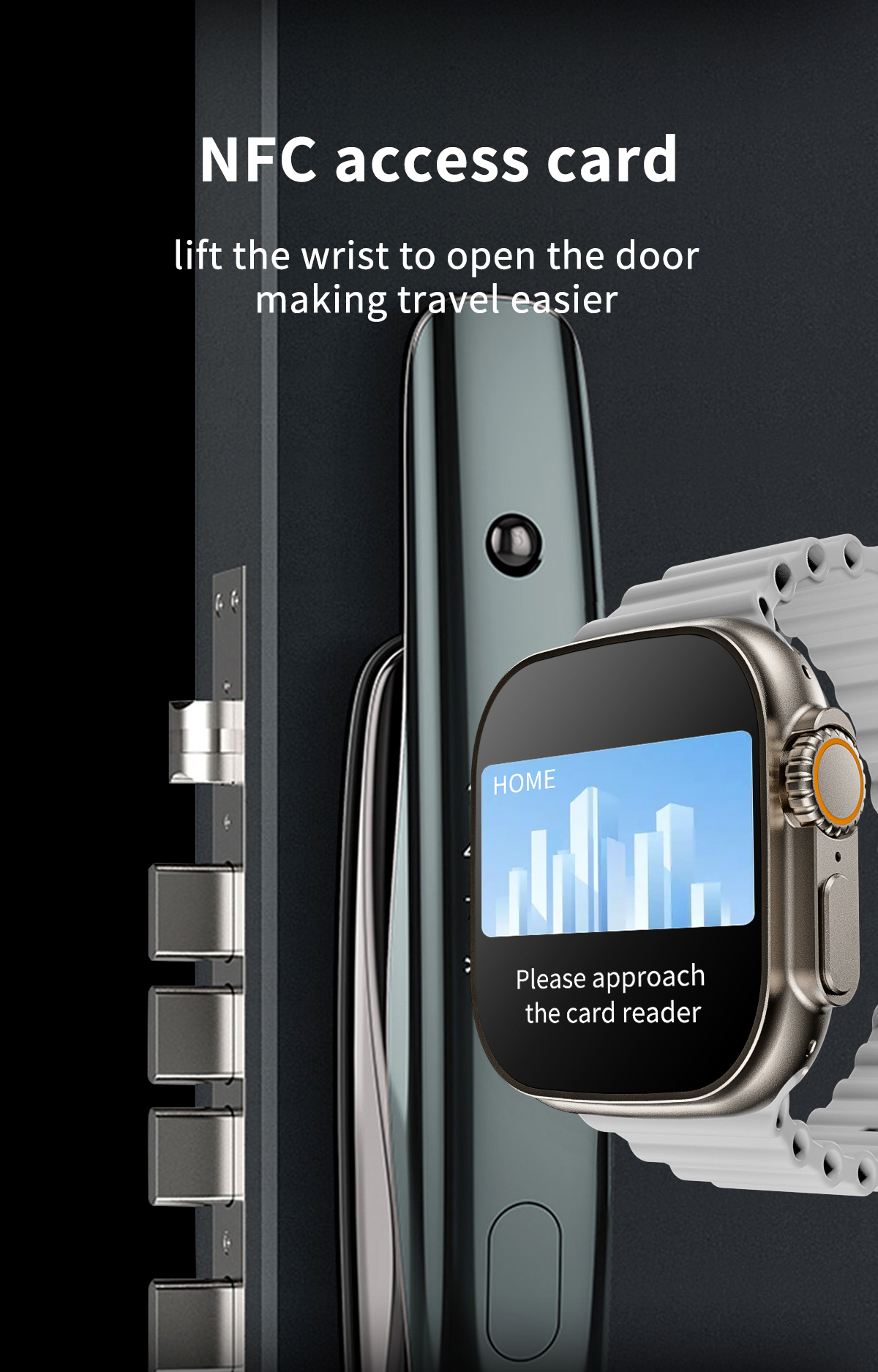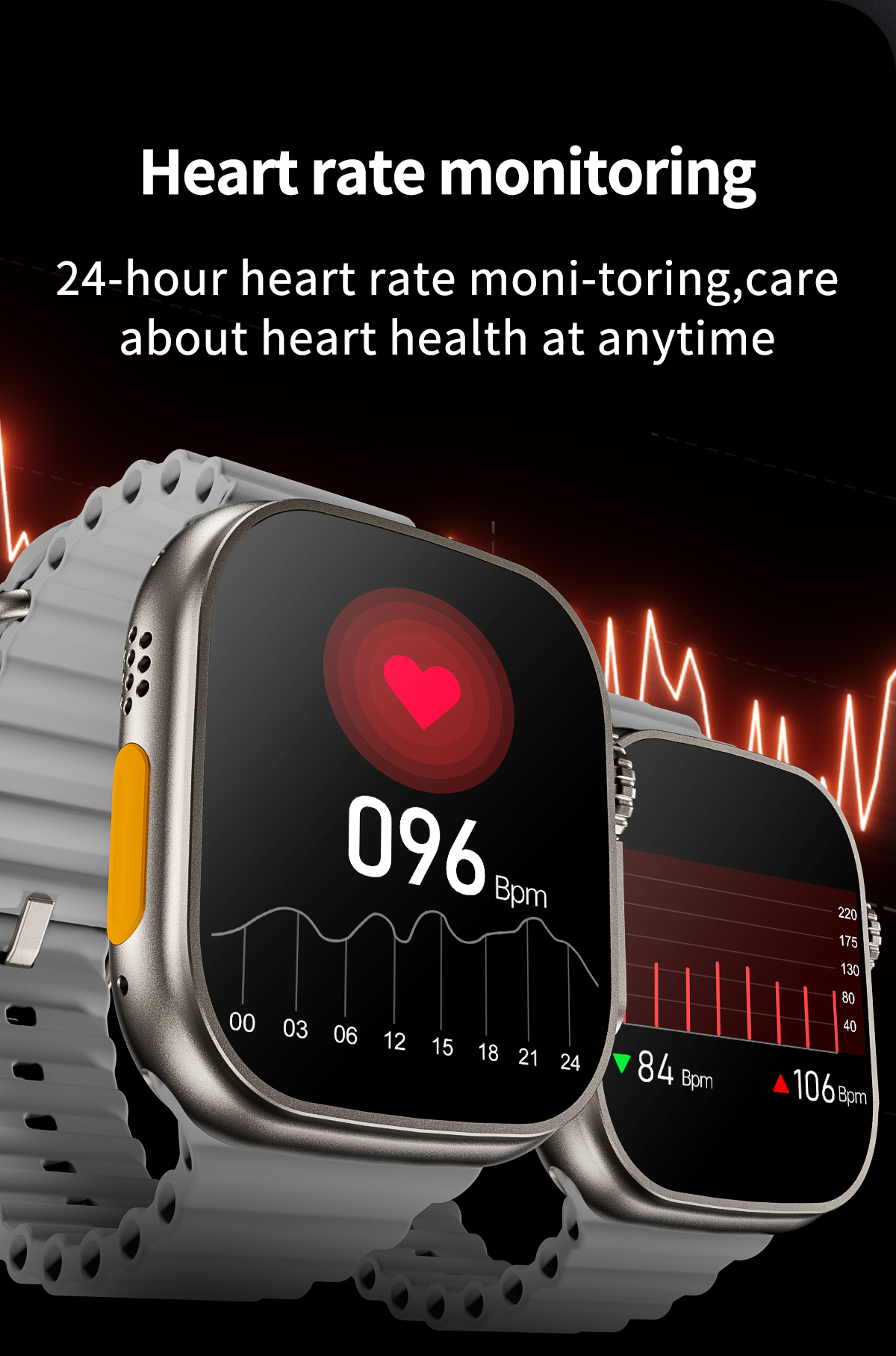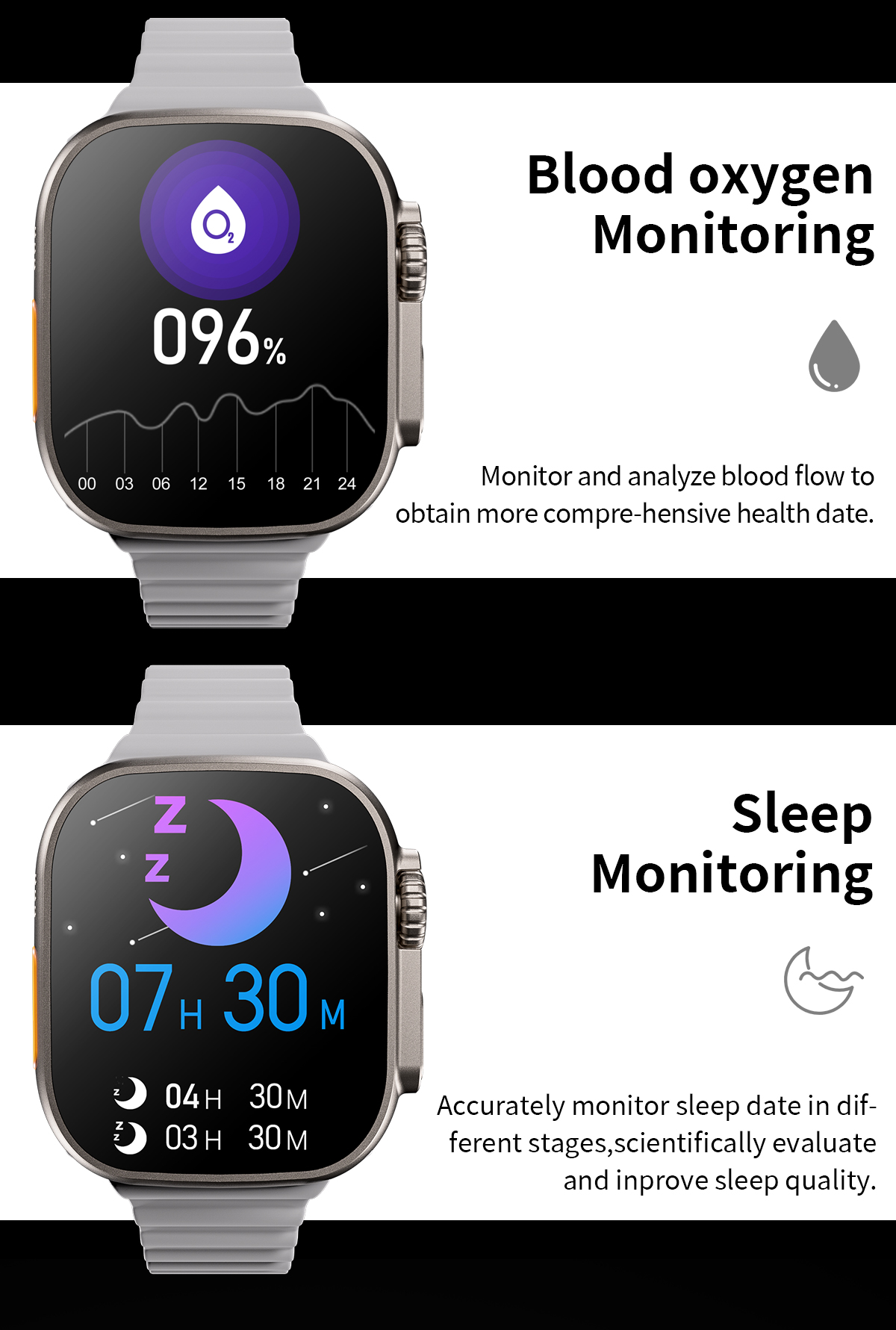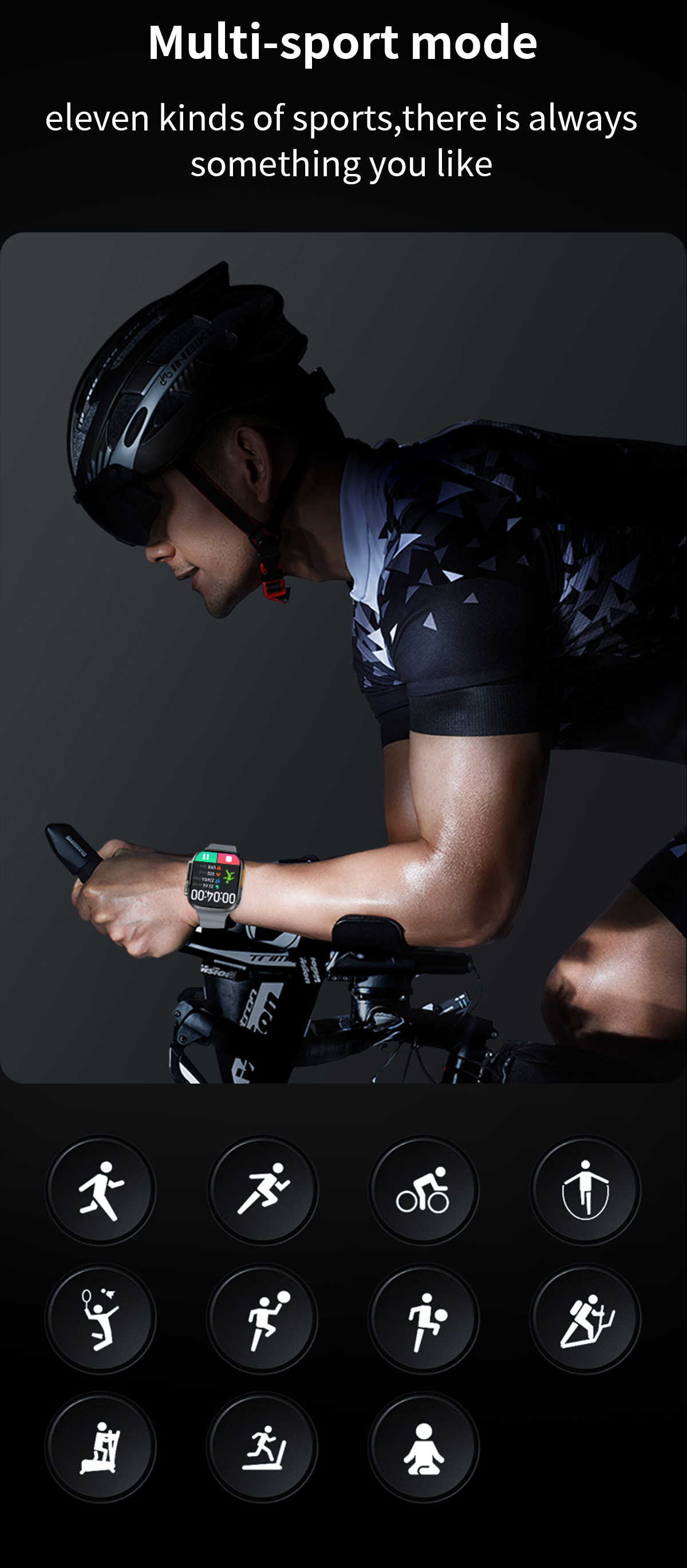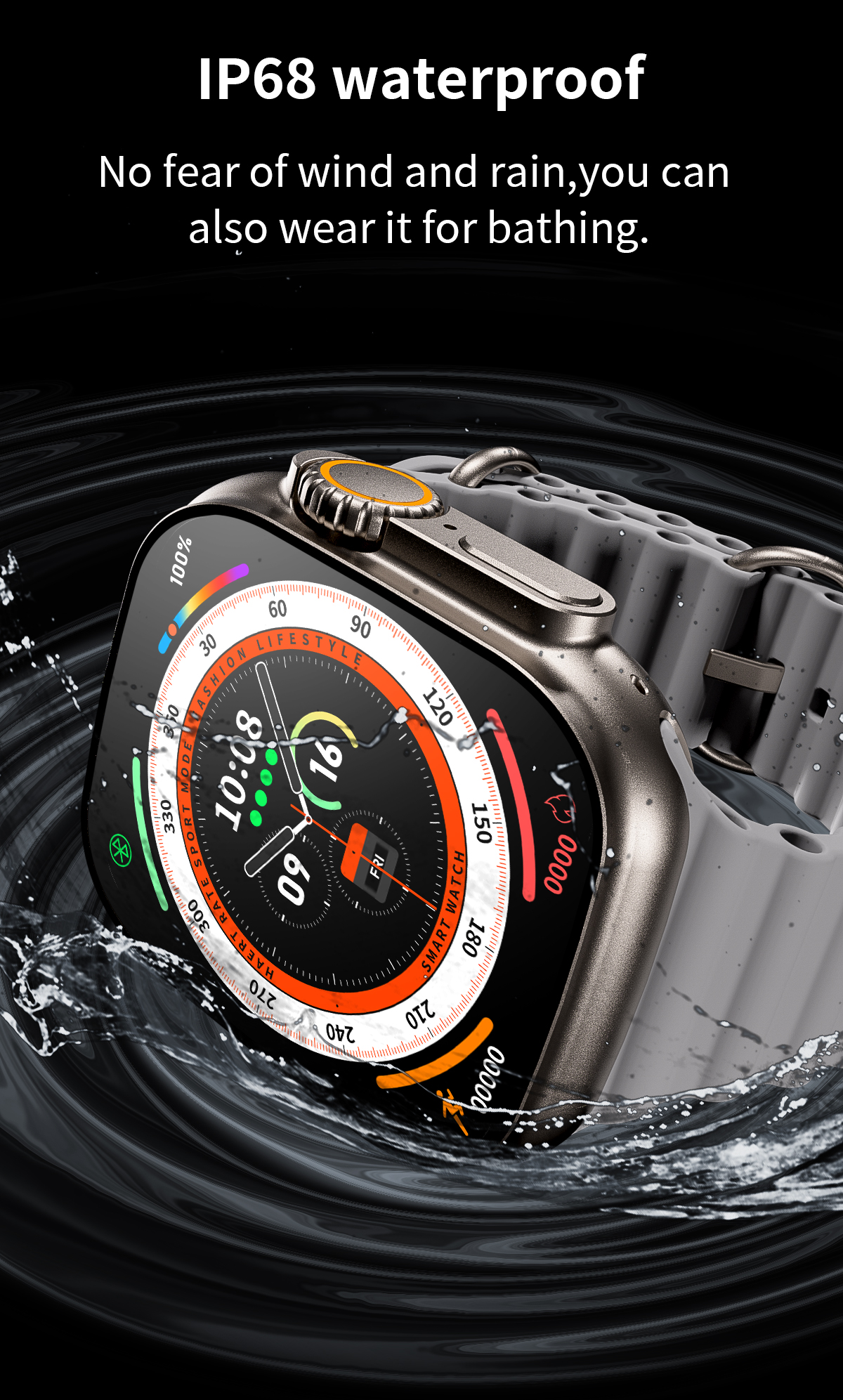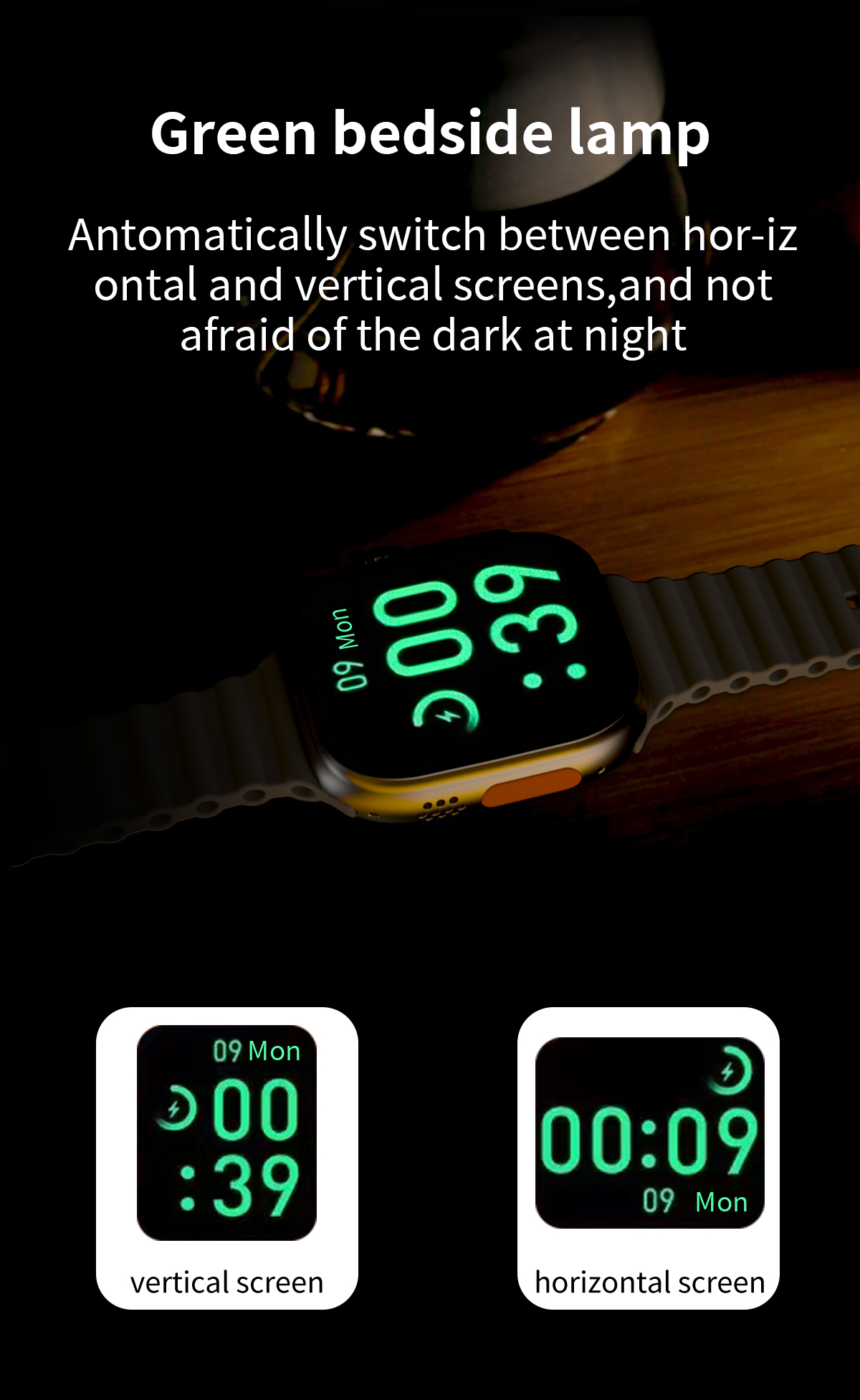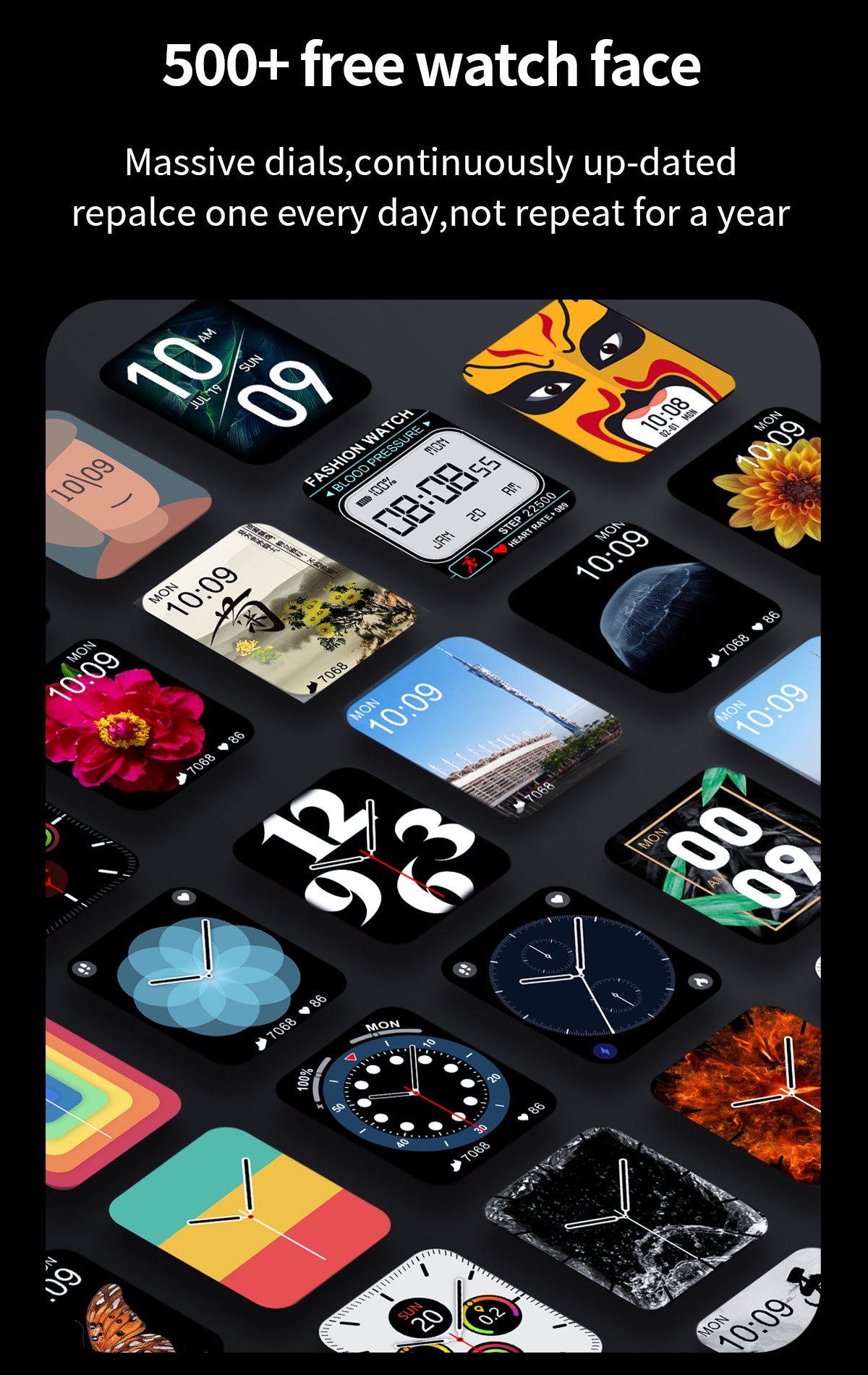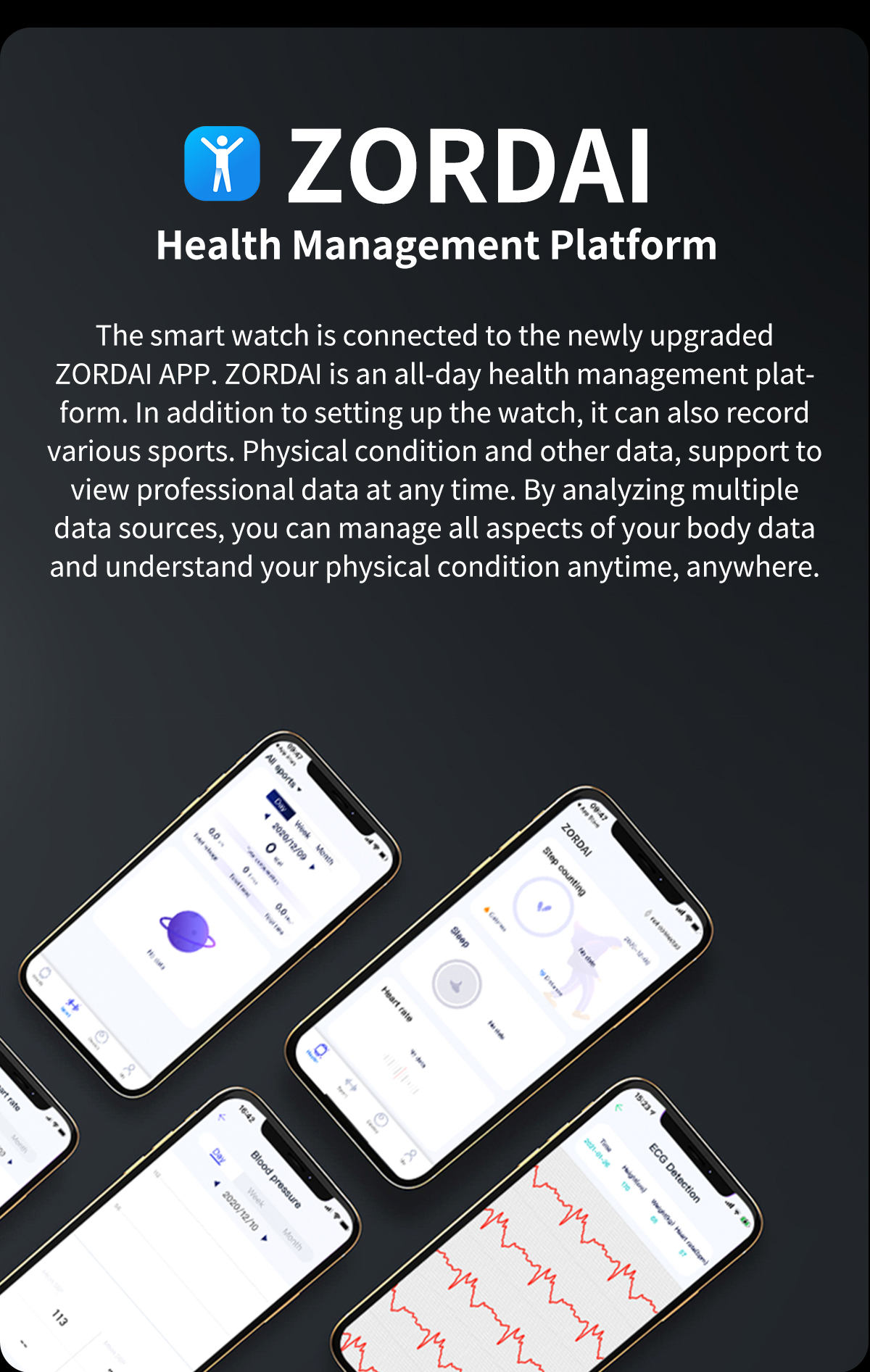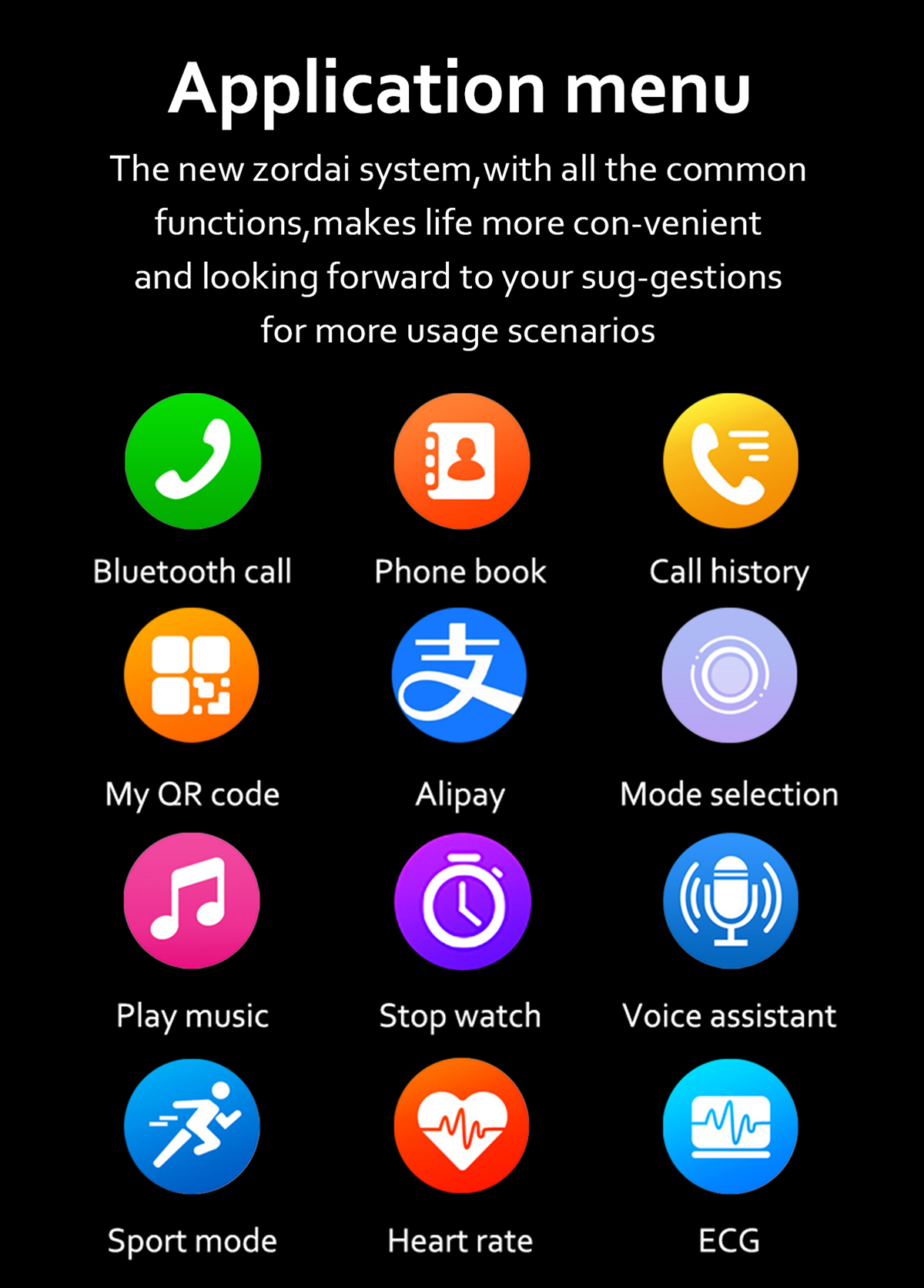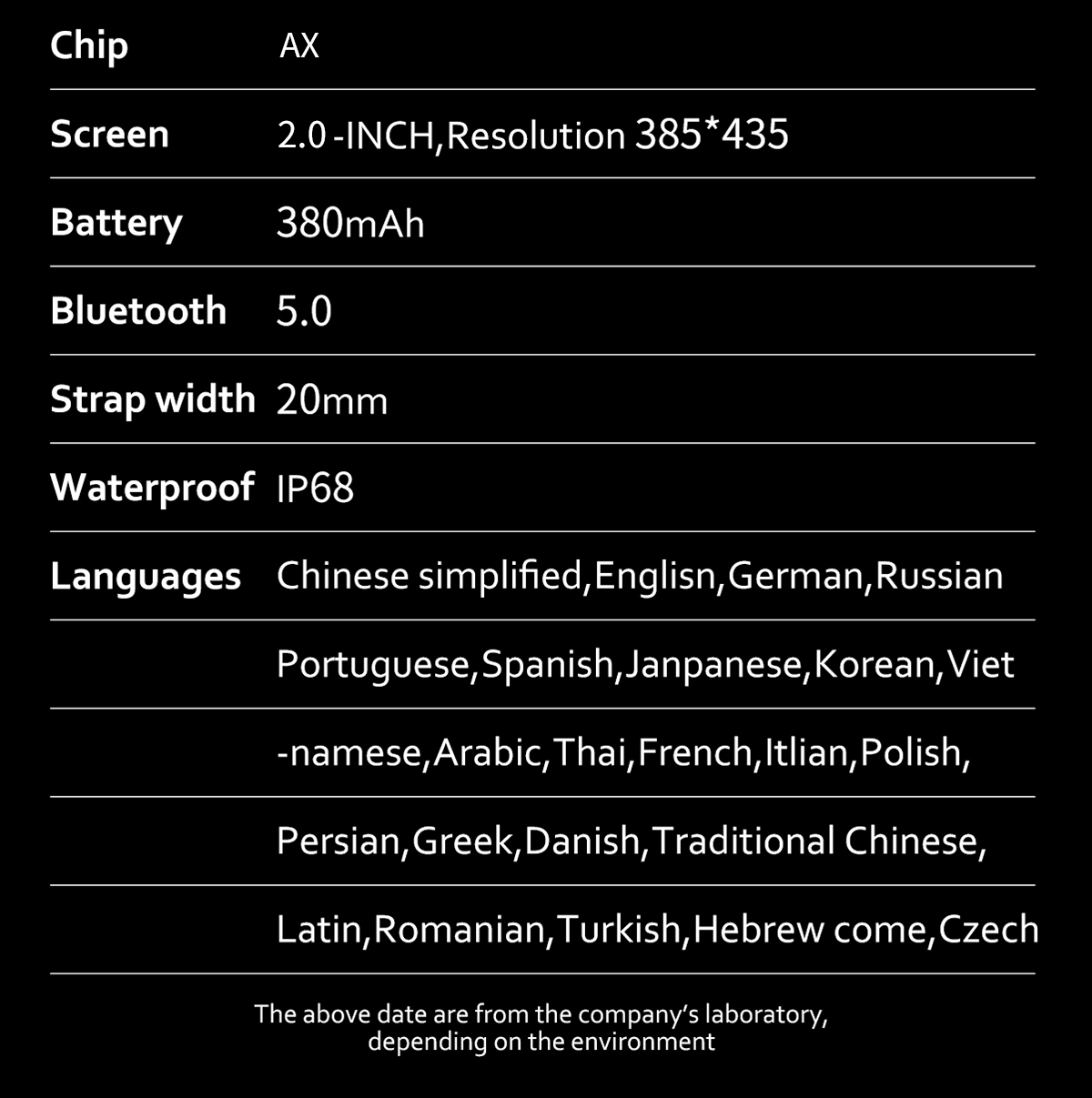 FAQ
Why does the back of the bracelet automatically glow green?

The green light is when the bracelet is trying to monitor the heart rate. If you turn on automatic heart rate monitoring, the bracelet will automatically light up. If you select manual heart rate monitoring, it will not automatically light up. Our bracelet uses the current mainstream optical heart rate monitoring, please rest assured to use it.

Use the camera function

You can place your mobile phone far away and take pictures by lifting your wristband.
(1) The Bluetooth connection between the bracelet and the mobile phone needs to be maintained;
(2) The APP needs to obtain the permission to call the system camera.

Is the watch waterproof? Can I wear it for bathing or swimming?

It is only waterproof for life, please do not wear it when bathing or swimming.

How to change the time of my device?

Please synchronize the device with your mobile phone via Bluetooth to calibrate the time.

Where can I download the WearPro APP to use the watch?

You can easily find them by searching for the WearPro APP name on Google Play or App Store.

Does your smartwatch support battery replacement?

Sorry, our smart watch does not support battery replacement.
– 1.98 inch retina screen
– IP68 life waterproof
– Bluetooth high-definition sound
– NFC makes it easier to get in and out