V910H RGB Mechanical Gaming Keyboard
NPHIC Mechanical Keyboard, Variable Cord Placement Gaming Keyboard with 104 Keys, Cyan Switches, RGB Backlit, and 22 Lighting Mode, Ergonomic Designed Mechanical Gaming Keyboard
Premium Metallic Build.
Multiple Lighting Modes.
High-Quality Blue switches.
Multiple Multimedia Keys.
V910H RGB Mechanical Gaming Keyboard,
Description
>100% Anti-Ghosting: The wired gaming keyboard can reach 104 keys of the maximum number of simultaneous key presses and ghosting will not occur. Hence, this mechanical keyboard will not make you frustrated during gaming or typing.
>RGB Backlit and 22 Light Mode: The mechanical presents a very cool lighting effect and you can easily turn on/off or switch up to 22 lighting mode. Presenting you the best visual effect and atmosphere for you during gaming and working.
>Ergonomic Design: This mechanical gaming keyboard with a slight curve layout design gives you the most comfortable feeling for the placement of your hands during gaming and working. Durable polycarbonate-abs construction with plate-mounted mechanical keys preventing the color fading and scratch of the keycaps.
>3 Kinds of Line Placement: The special design of this mechanical keyboard is shown at the bottom of the keyboard where you will find three directions of line placement. You can choose the most convenient coil out which helps you to play games or work.
> Built-in Stable Stand: The gaming keyboard provides a stable stand for people who want a bit of adjustment of the height of the keyboard when they play games or type. A suitable sitting position helps you to wipe out your enemies.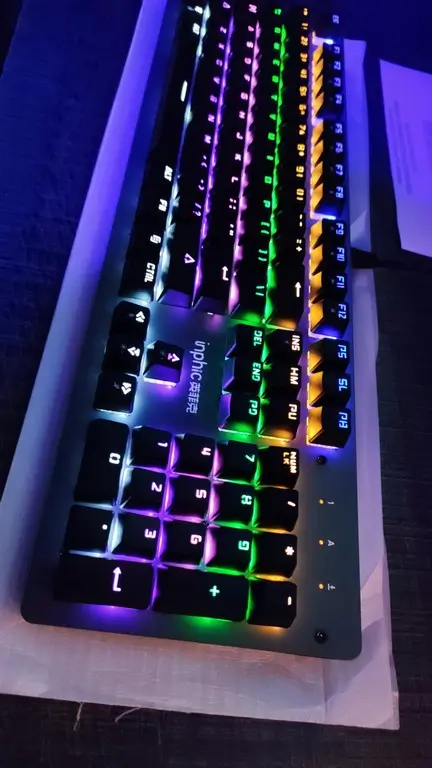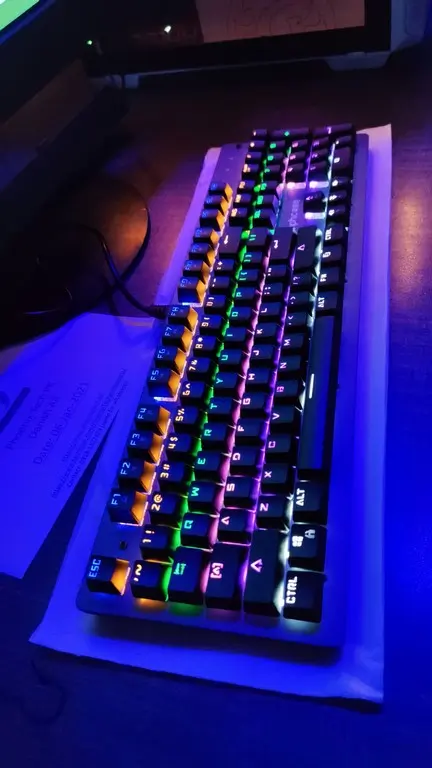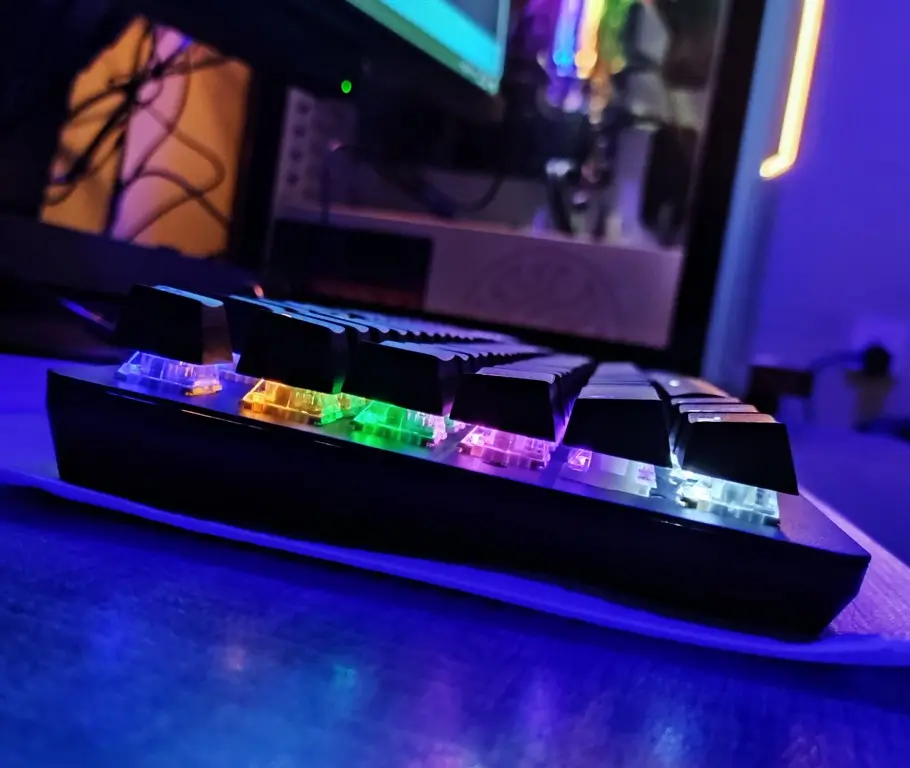 Product details of Inphic V910H RGB Mechanical Gaming Keyboard | Machinal Keyboard | RGB LED Light Key Board | Gaming Keyboard | Machinal Gaming Keyboard
RGB Backlit and 22 Light Mode: The mechanical presents very cool lighting effect and you can easily turn on/off or switch up to 22 lighting mode. Presenting you the best visual effect and atmosphere for you during gaming and working.
Built-in Stable Stand: The gaming keyboard provides a stable stand for people who want a bit adjustment of the height of the keyboard when they play games or type. Suitable sitting position helps you to wipe out your enemies.
104 full-size keys
RGB LED Lighting
Excellent feel and precision. All commands are instantly executed