Netflix Packages Pakistan Latest | Netflix Prices | 2023
Are you crazy about TV shows? So are we. In our busy everyday routine, there is only one escape that most of us like to take after a long hard day: watching movies or TV shows. It is essential to mention that, unlike a few years back, watching high-quality TV shows and films have become much more manageable. Gone are when you had to keep looking over the internet for an excellent video-quality show to download and watch. While this was one of the hassles involved in the process, streaming content online was no less than an annoying experience. Online streaming is full of unnecessary ads popping up on the screen. More often than not, many online streamers used to shut down the browser window, annoyed by the ads and poor video quality. Who can forget the unethical practices of downloading torrent files? Regardless of what we used to try, watching a movie in peace seemed like a foreign idea. All thanks to Netflix for taking care of all the signs. Let's see how Netflix has become the most popular streaming service globally. We will also review the Netflix packages in Pakistan for those who need them.
Netflix in Pakistan – The Best Streaming Service Ever?
Netflix is one of the best video streaming services in the world. Since its launch, it has taken the world by storm because of its content. The Netflix Originals have impressed us more than any TV or other online productions have ever done. The other streaming services have also been trying to follow down the line, but there is no way they can beat Netflix just yet. So you should pick one of the offered Netflix Subscriptions and enjoy the shows.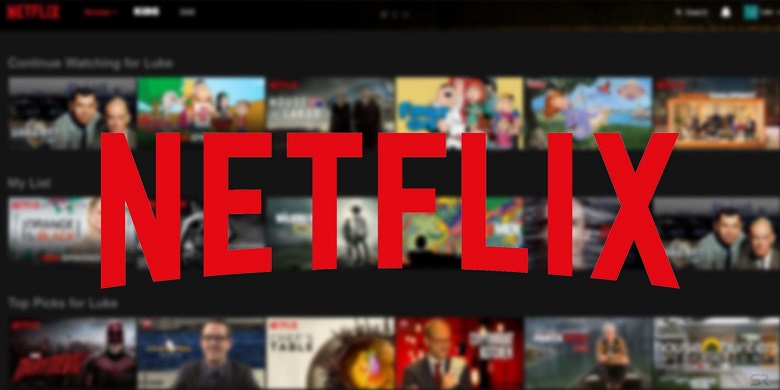 One of the most excellent news is that we have official Netflix Pakistan, so we don't have to look for VPNs and other hacks to access it. It is affordable, and you don't have to break the bank to get it. If you aren't subscribed yet and are wondering which packages Netflix offers, here they are:
Netflix Packages Pakistan List:
Netflix currently offers three plans for a wide range of consumers. You can choose between either of them and subscribe easily. It doesn't matter which package you subscribe to because you will get the first month for free.
The prices are competitive as well. They also depend on the number of viewers per package. This means you can choose the plan per the number of people who want to share a subscription.
Netflix MobilePlan – Rs 250/ month
Recently, Netflix has introduced a mobile plan for Pakistani users, which is affordable for the masses. You can avail of this plan for only PKR 250 per month.
Netflix Basic Plan – Rs 450/ month
The Netflix basic plan is for one user per month. You will only be allowed to watch one screen at a time. The quality will be standard definition, not Ultra HD or quality HD. The basic plan also covers downloads on only one phone or tablet too.
Netflix Standard HD Plan – Rs 800/ month
The Netflix Standard HD plan allows two viewers to use two different screens simultaneously. You can share this plan with a sibling or a friend. The video quality is HD, even though it isn't ultra HD, but it means you get an excellent visual for yourself. The standard plan allows the downloads to be done on two tablets or phones.
Netflix Premium Plan – Rs 1100/ month
This is the most prestigious of the plans available. It is a thetop-tierr plan with four screens available to be shared at once by four viewers. You have to pay 1500 per month. But you get Ultra HD (4K) content and full HD (1080p). Similarly, you will have the option to download the videos on four different tablets or phones.
NETFLIX Packages Pakistan: HOW TO BUY?
When you have decided on a plan suitable for you, it is time to buy it. Here is how you can get yourself a Netflix package:
Buy Netflix Packages Pakistan Via the  Website
This goes without saying that you can sign up at the Netflix website. You will be prompted to add your credit or debit card. Remember that you can cancel whenever you want,t even when you end your free month. You won't be charged for the next month, as Netflix asks before setting you for the first month. You will have to choose a plan, enter your card details and sign up. You will be done.
Buy Netflix Packages Pakistan Via PTCL
If you do not have a credit or debit card or your bank does not allow Netflix payment, you can also buy a subscription via PTCl. You can go to www.ptcl.com/netflix and sign up there. Your monthly Netflix package charges will be adjusted in your monthly PTCL bill.
So if you have decided to buy Netflix Subscription, we recommend watching theentirelten0 season trending in Pakistan.
Netflix Subscription: Top 10 Seasons  During QuarantineWith working from home and being unable to go out, Netflix is the perfect solution for staying calm and in a zone when nothing feels the same. 
The times aren't easy, but that does not mean you should not allow yourself some relaxation. This is why, with all the time you have at hand, it is better to binge-watch Netflix now that you have the chance.
So, without any ado, let us tell you some of the best Netflix shows you should binge-watch during the quarantine to destress and keep yourself engaged:
Money Heist:
Does this show need any introduction? The internet is full of memes and posts related to it. If you haven't watched the show yet, now is the perfect time to. Immerse yourself in this heist thriller that will keep you on edge. It is a definite binge-watch because you won't be able to do anything else until you know the fate of nine crazy heist thieves.
Breaking Bad
What happens when a Chemistry professor turns into a drug lord? This crazy story of how a chemistry professor stumbles across the thisnot-so-noblee profession is one of the best thrillersthat ever. Breaking Bad is your ultimate Netflix binge-watch if you are into biting your nails while watching.
Brooklyn Nine-Nine
If you are anxious about the current situation and want a good laugh, Brooklyn Nine-Nine should be the show you watch. This detective comedy will keep your mind off everything while entertaining you.
Friends
Talking about shows and not talking about the ever-green Friends, we must be crazy! Set in 1990s America, this story of a group of friends is funny, dramatic, and romantic. The best binge-watch you can gift yourself this quarantine.
Gossip Girl
If you are someone who enjoys teen drama and romance, Gossip Girl is the perfect fit. Delve into how a group of friends struggles to become lovers while maintaining relationships. This drama is all about gossip so that you won't be bored.
SUITS
SUITS is all about lawyers in suits making sure they maintain their reputation, and win the cases while keeping a big secret. If you want to know what the secret is, go and watch it now.
YOU
YOUares a hauntingly fantastic thriller that is bone-chilling. We won't spoil the fun, but if you wish to see where psychopathic tendencies and narcissism lie, watch YOU!
How To Get Away With Murder?
This drama is all about the title. Who murders who?  See how the wanna-be lawyers navigate the journey of completing their degree while covering up the murder and getting away with it—Binge-watch it to know.BlocklisttBlocklistt is an exciting psychological thriller about a mysterious wanted man who will only talk to one detective. Who is she to hi,m and how does he know so much about everything around him? You will be at the edge of your seat to find that out.
Gilmore Girls
If you love yourself some funny mother-daughter duo navigating through the ups and downs of life together, Gilmore Girls is the perfect account of a heartwarmingly beautiful relationship. Each season is worth watching,g and now is the best time to watch it together.
Netflix Subscription: How It Works
When you join Netflix, getting up, and running,g and streaming videos is easy. Once you sign in to Netflix, go to the upper right-hand of the home page and hit the "Your Account & Help" button.
Once that's done, you'll be given a "no charge", one-month free trial, where you can try different service models. I,f at any point during the trial period, you opt to end your Netflix experience, you can cancel immediately. Go to "Cancel Membership" and follow the procedure to cancel your account. Even if you cancel your account at any time during the grace period, you can still watch Netflix programming through the end of the 30-day trial period. Many people are searching for the price or package price of Netflix in Pakistan.
So we have seen a massive surge in Netflix'skeywordsd being searched on google during the Coronavirus crisis in Pakistan. Many One things that should be mentioned here is that there is a slight difference between the actual price and the price that is being charged on our credit cards due to government taxation.
Update: In a recent update, it was announced that Pakistan would be getting more shows on Netflix with Pakistani content.ISPs have reported increased traffic on Netflix in Pakistan.  Pakistan is going crazy with Money Heist and a few other seasons that have just hit the platform.
Frequently asked questions about Netflix Package.s
| | |
| --- | --- |
| How much is Netflix in SA per month? |  It starts from R99 to R169 a month fixedx rent per all devices) |
| Is Netflix free with PTCL? | Yes, but only for the  initial months depending on the package |
| What is the monthlyboxe Netflix? | The monthlyy package of Netflix in Pakistan starts from 950 PKR and goes up to PKR 1500 |
To buy Netflix in Pakistan, you can follow these steps:
Go to the Netflix website.
Click on the "Join Free for a Month" button.
Select your preferred subscription plan.
Enter your email address and create a password.
Click "Continue."
Enter your personal and payment information.
Click "Start Membership."
After you have completed these steps, you will have a Netflix account and will be able to start streaming movies and TV shows on your device.
Netflix Packages Pakistan Latest | Netflix Prices | 2023