Pendrives, Accessories
BAR Plus USB 3.1 Flash Drive 32GB Champagne Silver
---
• Transfer speeds up to 200MB/s
• Backed by a 5-year limited warranty
BAR Plus USB 3.1 Flash Drive 32GB Champagne Silver
₨ 2,200.00
5 in stock
BAR Plus USB 3.1 Flash Drive 32GB Champagne Silver
BAR Plus USB 3.1 Flash Drive 32GB Champagne Silver
Up to 200MB/s Data Transfer Speed
Waterproof
Speed in Style
A modern take on a classic. The next generation Bar Plus elevates the flash drive to an everyday essential, offering impressive speeds in a striking design. Fits in your hand, a pure minimalism that cleverly blends style, speed, and reliability.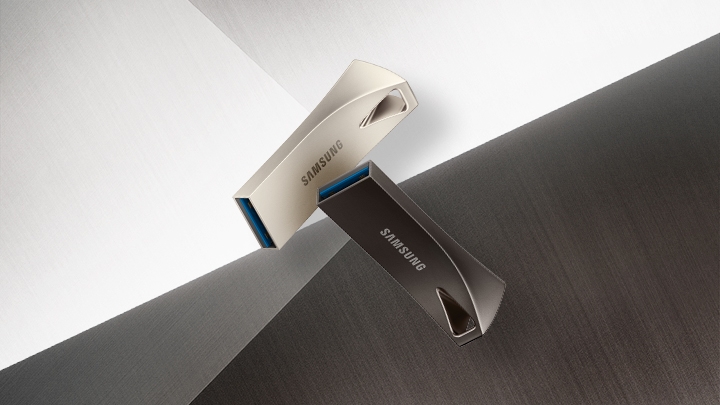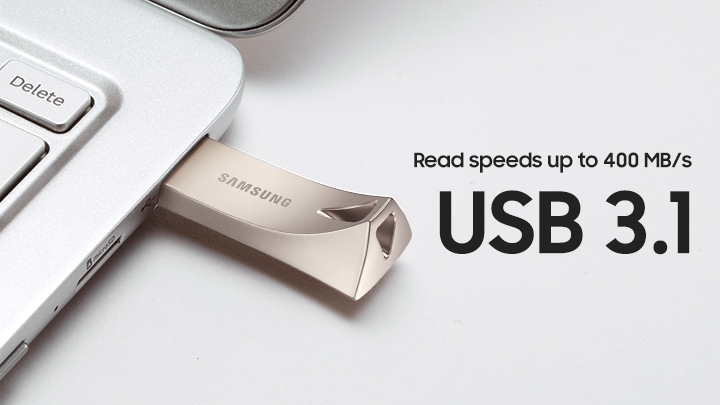 Move Files in a Flash
Get your time back. Fast and convenient read speeds up to 200MB/s¹ with the latest USB 3.1 standard gives you more time to work, play, watch, and create. Send a 3GB 4K UHD video file from your Bar Plus to your PC in just 10 seconds².
¹Up to 400MB/s for 256/128GB models; Up to 300MB/s for 64GB model and up to 200MB/s for 32GB model. ²Minimum of 10 secs for 256/128GB models; Minimum of 14 secs for 64/32GB models (tested with combination of Asus Z370-G, Intel i7-8700K@3.70GHz, 8GB DDR4 and Windows 10 Enterprise 64bit).
Rugged Refinement
As rugged as it is stylish. The sturdy metal body keeps your data safe and intact, and the integrated key ring prevents accidental misplacement or loss. The Bar Plus is the ideal combination of stunning design and worry-free durability.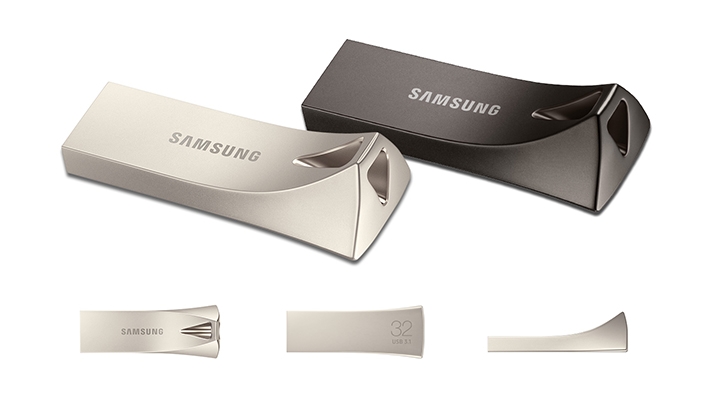 Files stay secure, anywhere you go. Samsung's leadership in flash memory makes the Bar Plus a trustworthy drive to store your valuable data. It works through it all with a waterproof¹, shock-proof², temperature-proof³, magnet-proof⁴, and X-ray-proof⁵ body, all backed by a 5-year limited warranty⁶.
¹Up to 72 hrs in seawater.
²Up to 1,500 gravitational acceleration.
³Withstands -25°C to 85°C operating, -40°C to 85°C non-operating
⁴Up to 15,000 gauss (equal to MRI).
⁵Up to 50 Roentgen (equal to airport X-ray machines).
⁶Samsung is not liable for any damages and/or loss of data or expenses incurred due to UFD data recovery. For specific details on warranty, please visit: www.samsung.com/support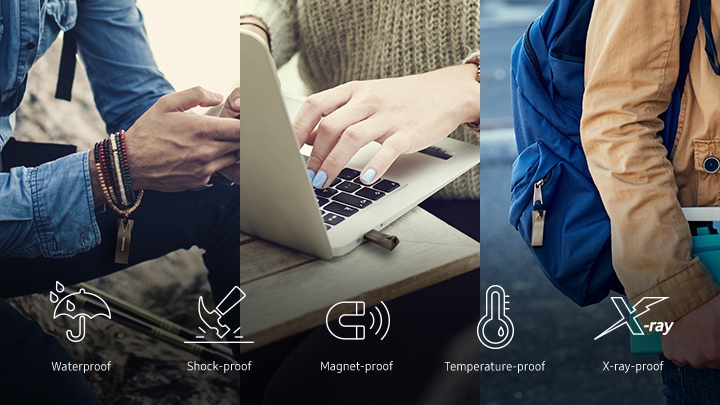 Up to 200MB/s Data Transfer Speed
Technical Specifications
| | |
| --- | --- |
| Brand | Apple |
| Item Height | 18 Millimeters |
| Item Width | 31.4 Centimeters |
| Screen Size | 13 Inches |
| Item Weight | 1.6 Kg |
| Product Dimensions | 21.9 x 31.4 x 1.8 cm |
| Item model number | MF841HN/A |
| Processor Brand | Intel |
| Processor Type | Core i5 |
| Processor Speed | 2.9 GHz |
| RAM Size | 8 GB |
| Hard Drive Size | 512 GB |
| Hard Disk Technology | Solid State Drive |
| Graphics Coprocessor | Intel Integrated Graphics |
| Graphics Card Description | Integrated Graphics Card |
| Hardware Platform | Mac |
| Operating System | Mac OS |
| Average Battery Life (in hours) | 9 |